Car Wash
Water Systems
We install, repair, and service Purclean Water Systems.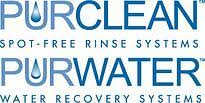 Purclean has an unbeatable combination of PurClean™ spot-free rinse and PurWater™ reclaim systems that help you save money on water treatment costs.
---
1 (888) 333-6650
Heading
Donec sed odio dui. Cras justo odio, dapibus ac facilisis in, egestas eget quam. Vestibulum id ligula porta felis euismod semper. Fusce dapibus, tellus ac cursus commodo, tortor mauris condimentum nibh, ut fermentum massa justo sit amet risus.
---